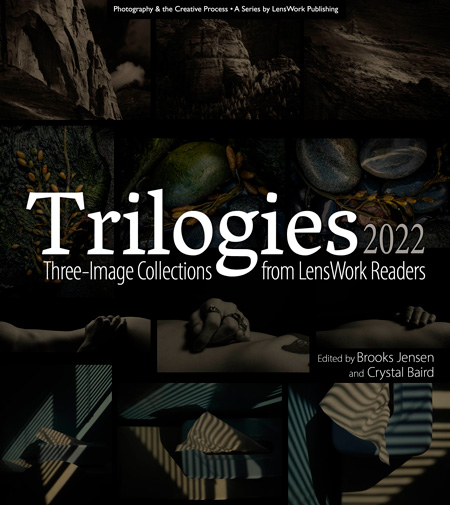 Our congratulations to all the photographers who entered and especially those chosen for publication. It is truly our honor to have so many talented and accomplished photographers as LensWork readers.

Now shipping!
Trilogies 2022
Three-Image Collections from LensWork Readers
Selecting the final 125 photographers for Trilogies 2022 was both inspiring and challenging. It's simply amazing how many incredible trilogies of images were submitted. Thanks to everyone who participated in this year's LensWork Community Book Project.
Look for a new LensWork Community Book Project in 2023!
Book Details
264 Pages, 375 images
Both color and black-and-white images
Introduction by Brooks Jensen
A great learning tool to help develop your own small projects
9" tall x 8" wide, larger than LensWork
$34.95


*Plus Shipping