Photographers Selected for Publication in the Book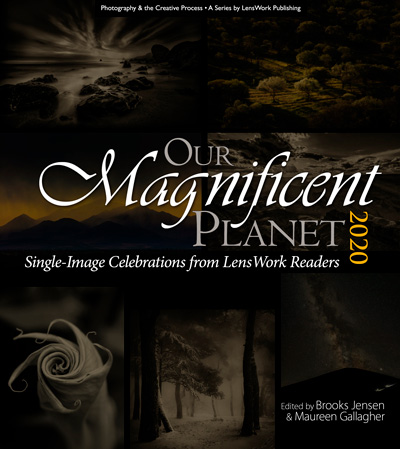 Our congratulations to all the photographers who entered and especially those chosen for publication. It is truly our honor to have so many talented and accomplished photographers as LensWork readers.
Everyone who entered will receive a book. The book will be completed and printed in August and mailed in October 2020.
Al DaValle

Alan Bailey

Albert Horner

Alexandra Nemeth

Allan Harris

Allan Zee

Alma Mueller

Alvis Upitis

Andrei Baciu

Andrew Greenhill

Andrew Mielzynski

Andrew Storey

Angel Morales

Angela Brown

Ann Speed

Antonia Pieczonka

Arne Cröll

Arun Patel

Barbara Altevers

Barbara Bender

Barron Collier II

Beamie Young

Becky Chapman

Benjamin Williamson

Bill Chatwell

Bill Currier

Bill Helsel

Bill Thomas

Bob Hecht

Bob Miller

Bob Neiman

Bonnie Lampley

Boyd Turner

Brian Oke

Brian Schneider

Bruce Hucko

Bryan Nelson

Bryson Leidich

Byron  Becker

Carl Calhoun

Carl Stammerjohn

Carla Francis

Carol Straubel

Carolina Zumaran-jones

Carolyn Skye

Caterina Mrenes-Lehr

Chap Achen

Charlie Judson

Chris Freeland

Chris Roberts

Christian Bucher

Christian Surber

Christina Heliker

Chuck avis

Clifford Hawkes

Craig Siegel

Dale Leifeste

Dale Mellor

Dan Baumbach

Dan Kehlenbach

Daniel Egger

Daniel Hendriksen

Dave Kosiur

Dave Mullen

David Craven

David Guidas

David Hollenback

David Kingham

David Masuda

David Meaux

David Ruderman

Dawn Miller

Debby Shipler

Denis Grzetic

Dennis Fritsche

Dennis Linden

Don Jacobson

Don Rice

Don Sheffield

Donald Brown

Douglas Hall

Dusty Doddridge

Ed Palaszynski

Ed Shrider

Elizabeth Klanac

Emmanuel Kyndt

Eric Brody

Eric Lindbloom

Eric Myrvaagnes

Frank Gorga

Gail Taylor

Gary Chappel

Gary Hodson

Gary Wagner

Gayle Knapp

George Keaton

George Pappas

Gero Heine

Gilbert Maker

Giuseppe Ruscigno

Golnaz Abdoli

Gregory Smith

Guenther Woehlke

Guillermo Olaizola

Hadley Johnson

Hank Gans

Haydee Yordan

Heiko Schumacher

Henry Bowles

Henry Rinne

Hideaki Anzai

Holger Broschek

Howard Cubell

Howard Grill

Irwin Cua

Jack Brinn

James Evangelista

James Posilero

Jan von Steijern

Jane Feely

Janet Wytrych

Jason Griska

Jay Bergman

Jay Slupesky

Jayanand Govindaraj

Jean-Pierre Tremblay

Jeff Gottesman

Jeff Green

Jeff Hulton

Jeff Longenbaugh

Jennifer  Barnaby

Jennifer Renwick

Jerzy Orzechowski

Jim  Becia

Jim Pendergast

Jim Sinsheimer

Joanne Scherf

Joe Lipka

Joe Sack

John Barclay

John Cole

John Conn

John Deaton

John DuBois

John Eric Lutz

John Giolas

John Leuba

John Maslowski

John McQuade

John Rice

John Schurman

John Snell

John Stritzinger

Jonathan Langsner

Jordan Frady

Joseph Doherty

Joy Nieslony

Julian Buchwald

Julius Kassovic

K.C. Perry

Karim Abiali

Karmen Orlic

Kathleen Gill

Kathleen Pickard

Ken Jennings

Ken Salome

Kenneth Crimaldi

Kent Burkhardsmeier

Kent Lewis

Kevin Laundroche

Kevin Sholder

KimLien Dang

Krista McCuish

Larry Chan

Larry Mendenhall

Larry Monczka

Larry Wilson

Larry Wright

Laszlo Perlaky

Laura Zirino

Lena Merkulovich

Lesley MacGregor

Leslie Gleim

Lisa Rigge

Lon  McCroskey

Lori Ryerson

Louis Montrose

Louis V. Kaufman

Lynda Taylor

Lynne Feiss Necrason

Malcolm Greenaway

Manfred Laner

Marion Rodgers

Mark Anderson

Mark Dauber

Mark Gardner

Mark Graf

Mark Hopgood

Markus Bendler

Marlene Mendez

Marsha Kirschbaum

Marty Knapp

Martyn Howgill

Mary Anthes

Mary Bedy

Mary DeShaw

Mary Presson Roberts

Matt Payne

Mel Stone

Michael Fritz

Michael Stimola

Miguel Puche

Mike Crane

Mike Epstein

Mike Grandmaison

Mike McGinnis

Mike Penney

Mitch Rouse

Mo Khovaylo

Nancy Nehring

Nancy Wright

Nelson Rodriguez

Nigel Roberts

Norm Eggert

Oleg Moskvin

Pablo Aguirre

Patricia Travers

Paul Hetzel

Paul Malinowski

Peter Sidell

R. F. Wilton

Randall Dunn

Randall Garnick

Regina Shinall

Rich Spang

Richard Dunford

Richard Halliburton

Richard Langer

Richard Patrick

Richard Tyrseck

Robert Cassanova

Robert Finkelhor

Robert Huguez

Robert Schlomann

Robert Woodward

Rodger Hort

Rodney Martin

Roger Lieberman

Roger Raepple

Ron Brown

Ron Flickinger

Ronny Nilsen

Russ Summers

Saikat Chakraborty

Sam Oppenheim

Samuel Vovsi

Scott Hoyle

Scott Walton

Sean Leach

Seth Benson

Sharon Madden Harkness

Simon Pearce

Stefan Baeurle

Stephen Connery

Stephen Hodgetts

Stephen Malshuk

Stephen Weaver

Steve Gandy

Steve Knight

Steve Nieslony

Susan Schramm

Tanya Lunina

Ted Rigoni

Terri Campbell

Terry Nathan

Thibault Roland

Thomas Janik

Tim Barnwell

Tim Henry

Tim Rudman

Timothy Floyd

Todd Gift

Tom Carroll

Tom Coverdale

Tom Kirkendall

Tom Vancisin

Travis Lovell

Uros Miloradovic

Victoria Ruderman

Vita Forlenza

Viv Cotton

Walter C Foreman

Warren Simons

Wayne Levin

Wendell Minshew

Wendi Schneider

Wendy Latham

William McGinnis

William North

William Wiebesiek
---